TAPROOM SC
YEAR
2022
SIZE
1,980 SF
STATUS
Built!
LOCATION
Greenville, South Carolina
TEAM
In collaboration with Fathom Firm
TYPE
Commercial Fit-Out / Craft Beer Taproom
Serving the finest locally brewed beers within a unique community oriented atmosphere.
Design focusing on sustainable materials, emphasizing greenery and local indigenous plant life, and creating an image that resonates with the taproom's brand.
Check out the finished product ︎!
Photo credit: Carter Tippins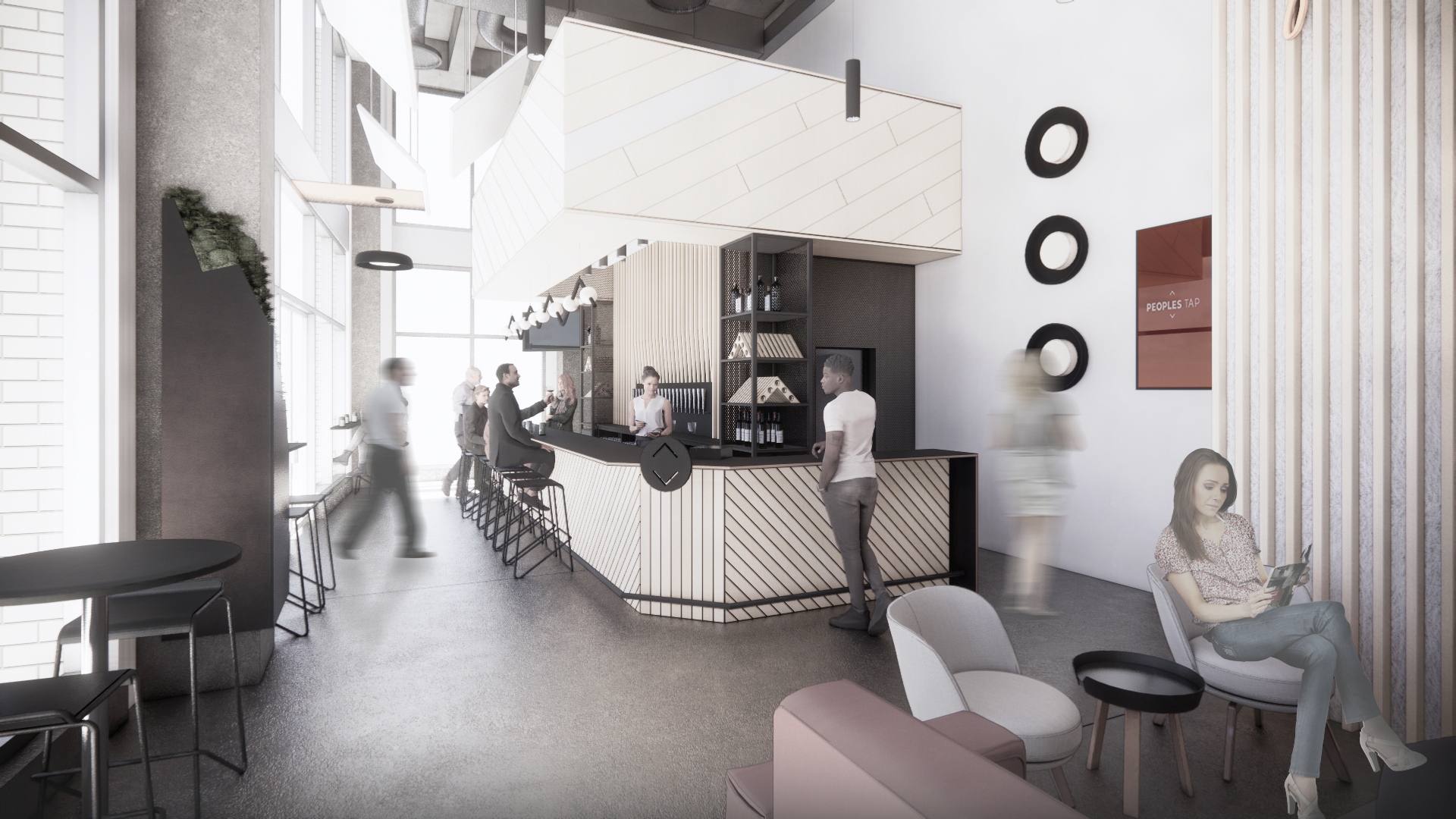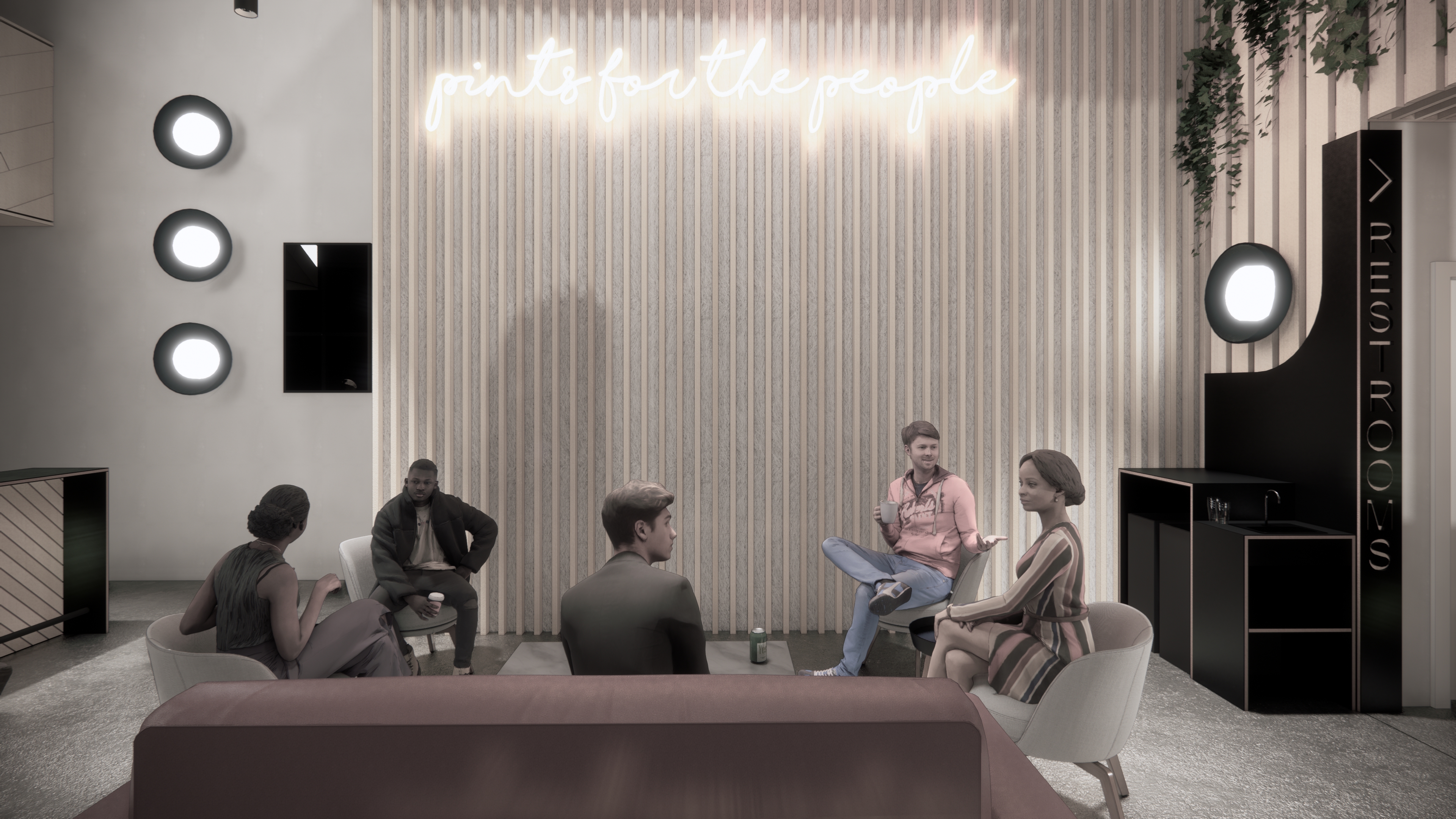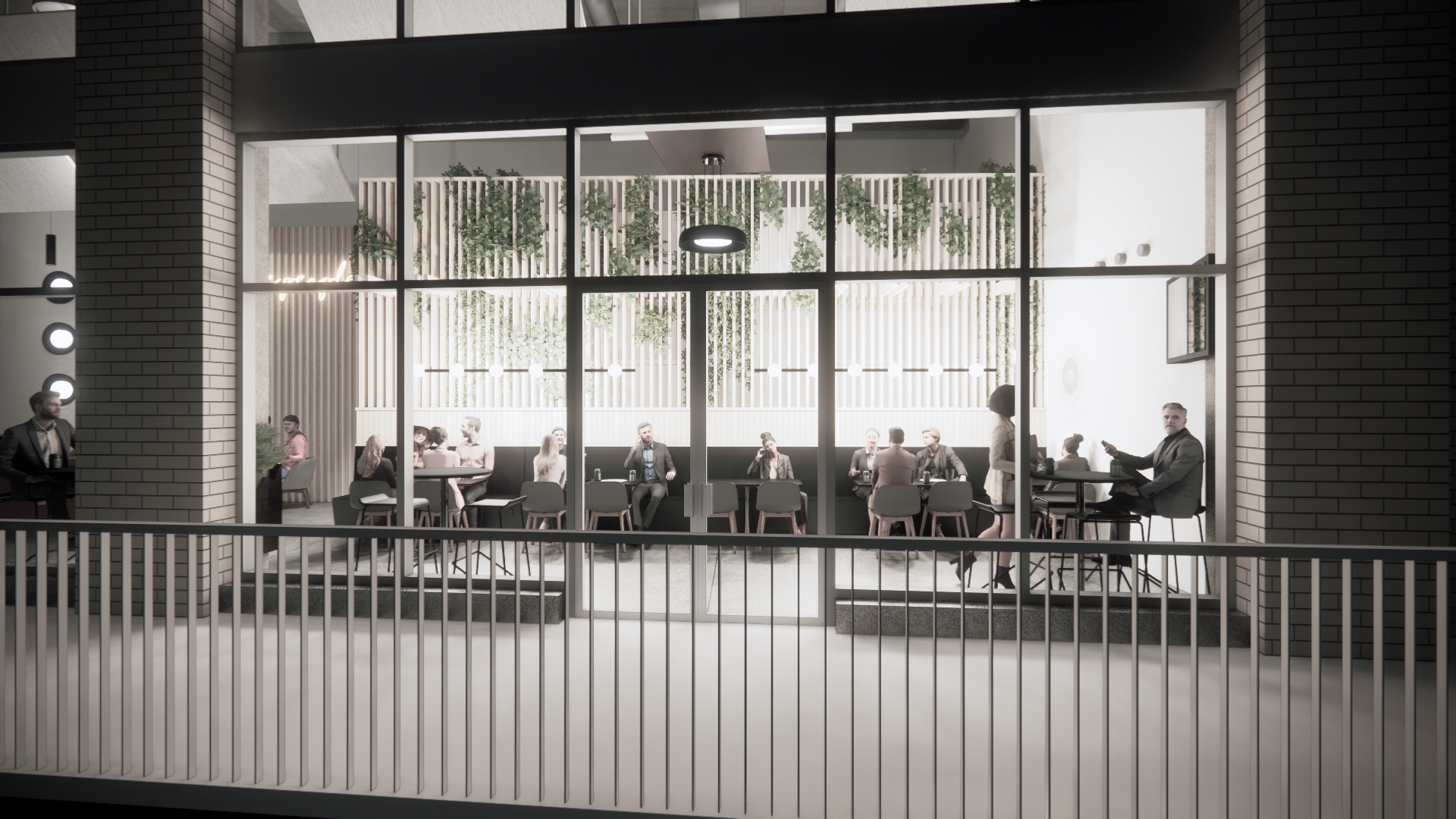 SOUTH INGALLS WAY RENOVATION
This 1960s ranch-style house is undergoing a full renovation. The client desires an open kitchen and large island to entertain multiple guests, a trio of bathroom remodels, a new stair gesture, and a new layout of the basement floor plan. We've redesigned the kitchen and opened up the space by removing the wall separating the existing kitchen and living room, and increased the width of the stair treads to create a cascading effect along the entry wall. The kitchen island's unique shape softens the edges and allows for eye contact as opposed to other rigid counter shapes.
The basement mechanical and laundry room will be separated, and the new furnace and electric water heater will be relocated into the crawl space to maximize usage of the finished basement area. The bathroom will be enlarged and a laundry room is created. New wood flooring will be installed and a mid-century modern stove will find a new home atop existing parquet floors in the basement lounge.
Built!


Click, tap, click-and-drag, or slide finger to cycle through images.
︎ ︎
MATERIAL STUDIES, AND PROCESS IMAGERY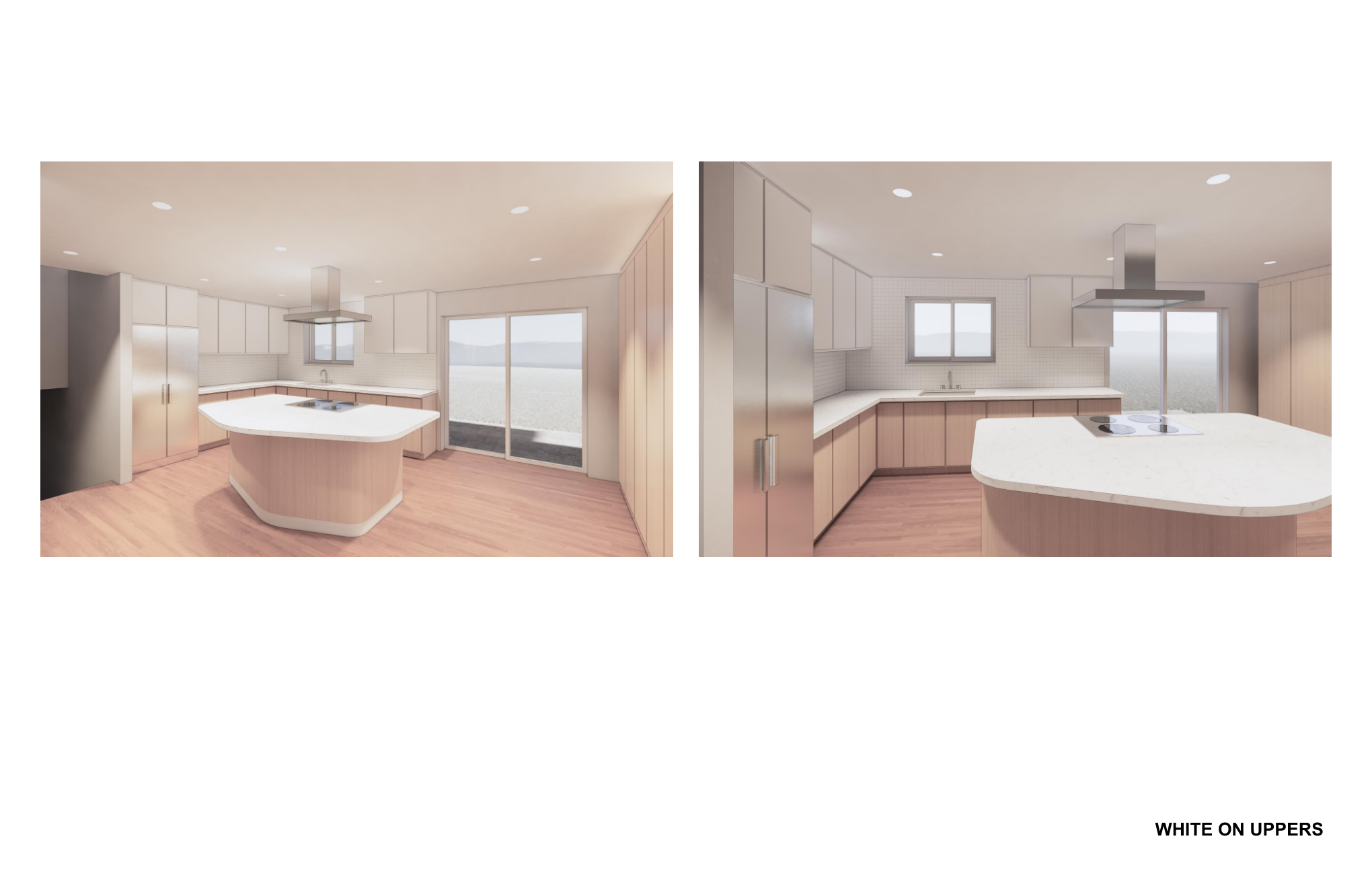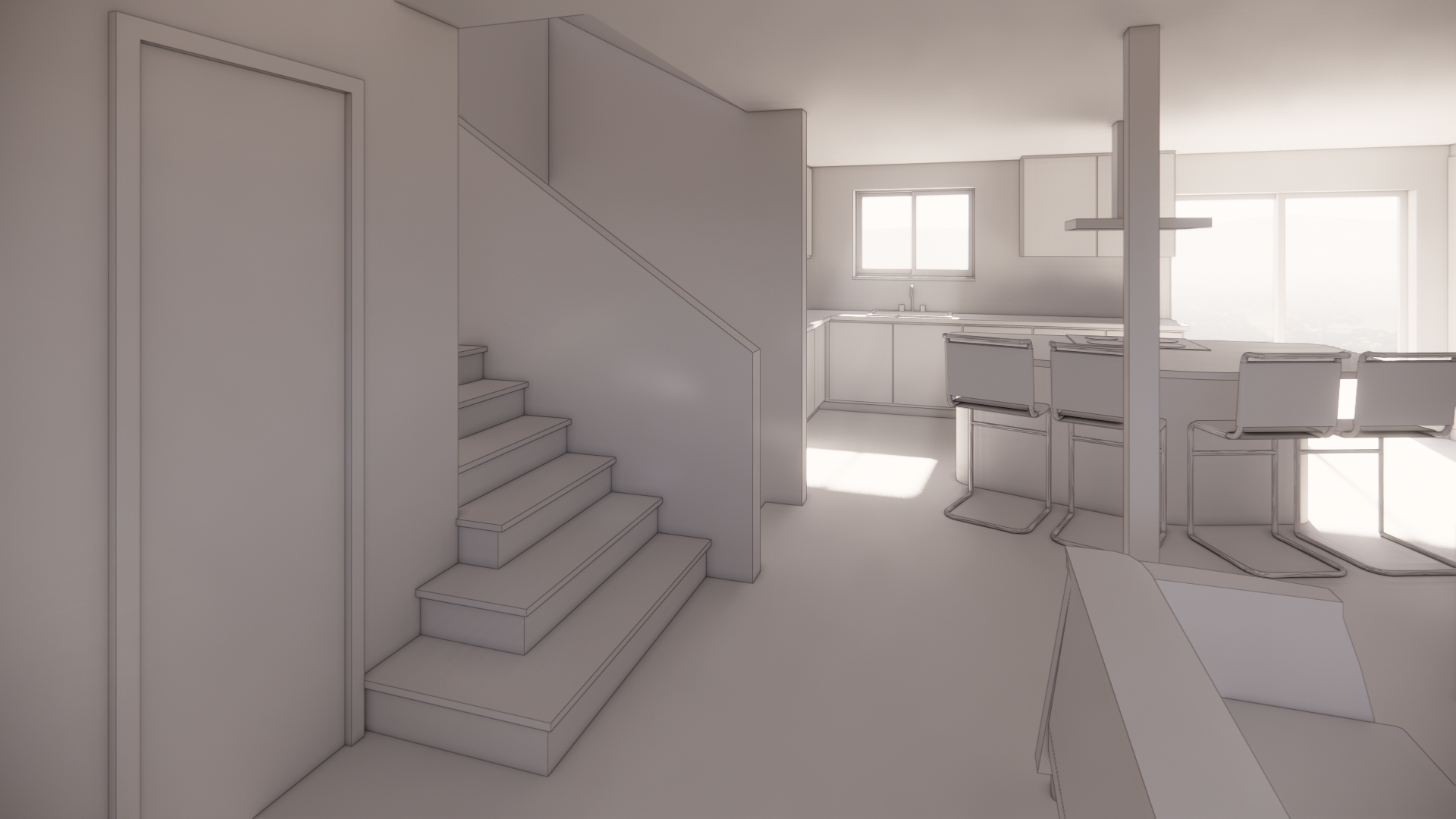 PROCESS SKETCHES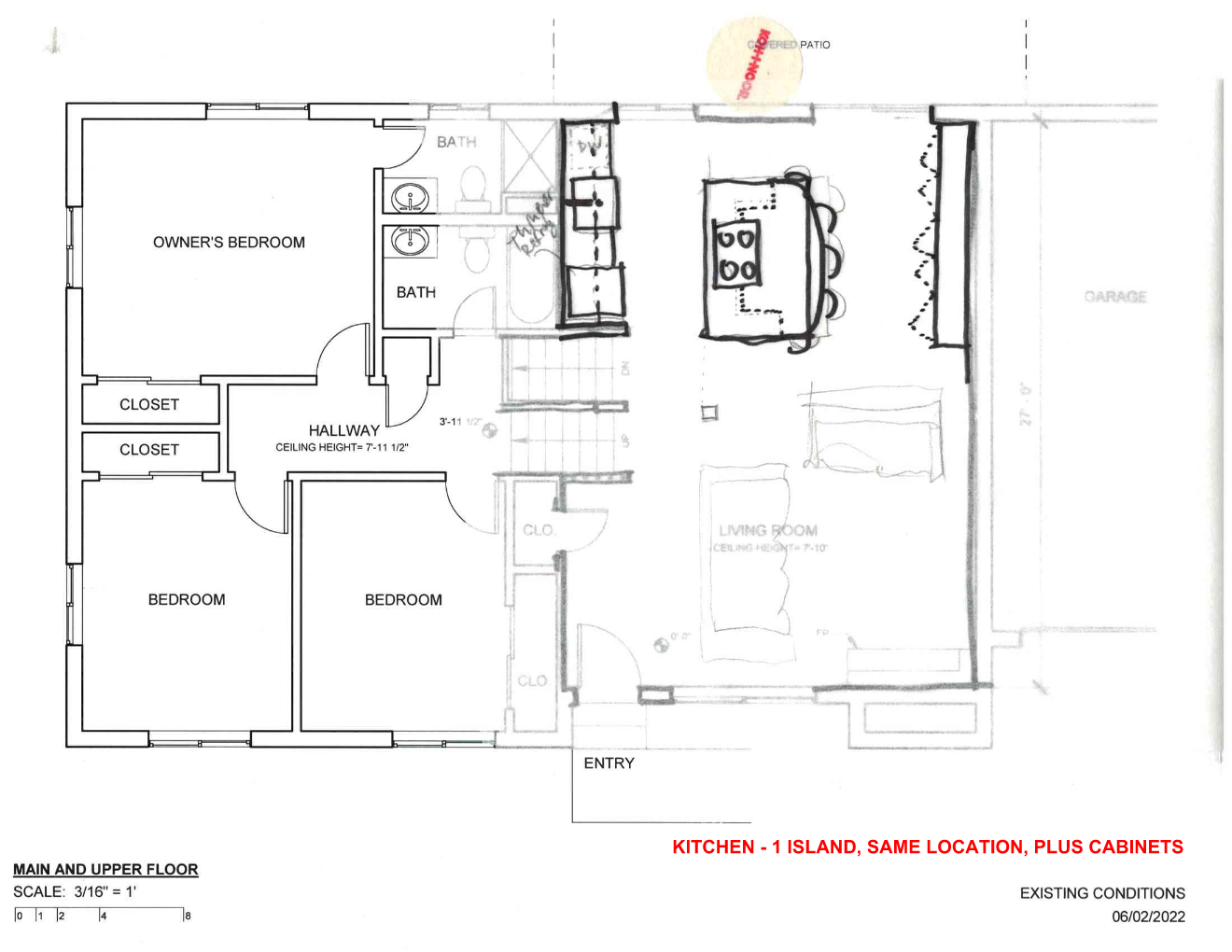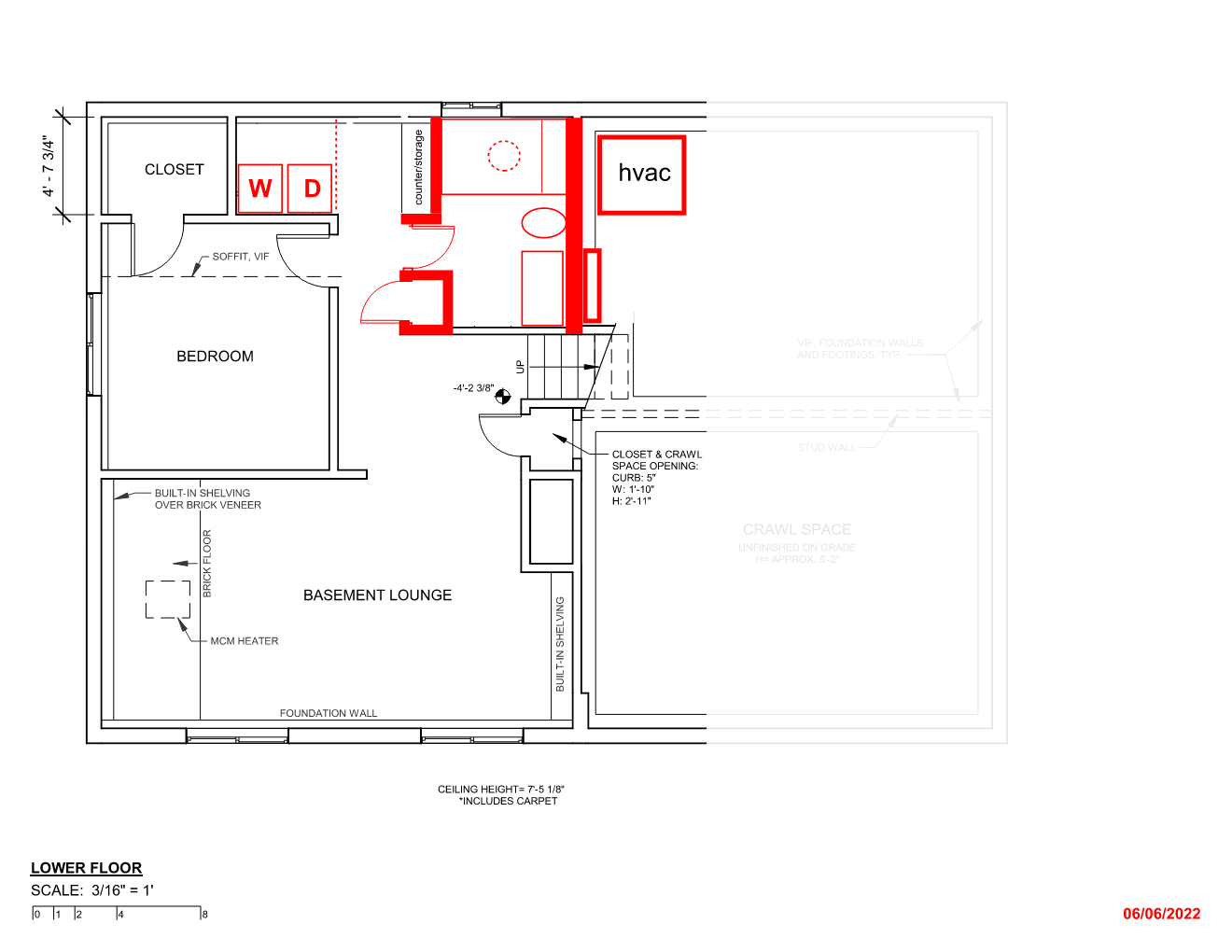 CONSTRUCTION DOCS SAMPLE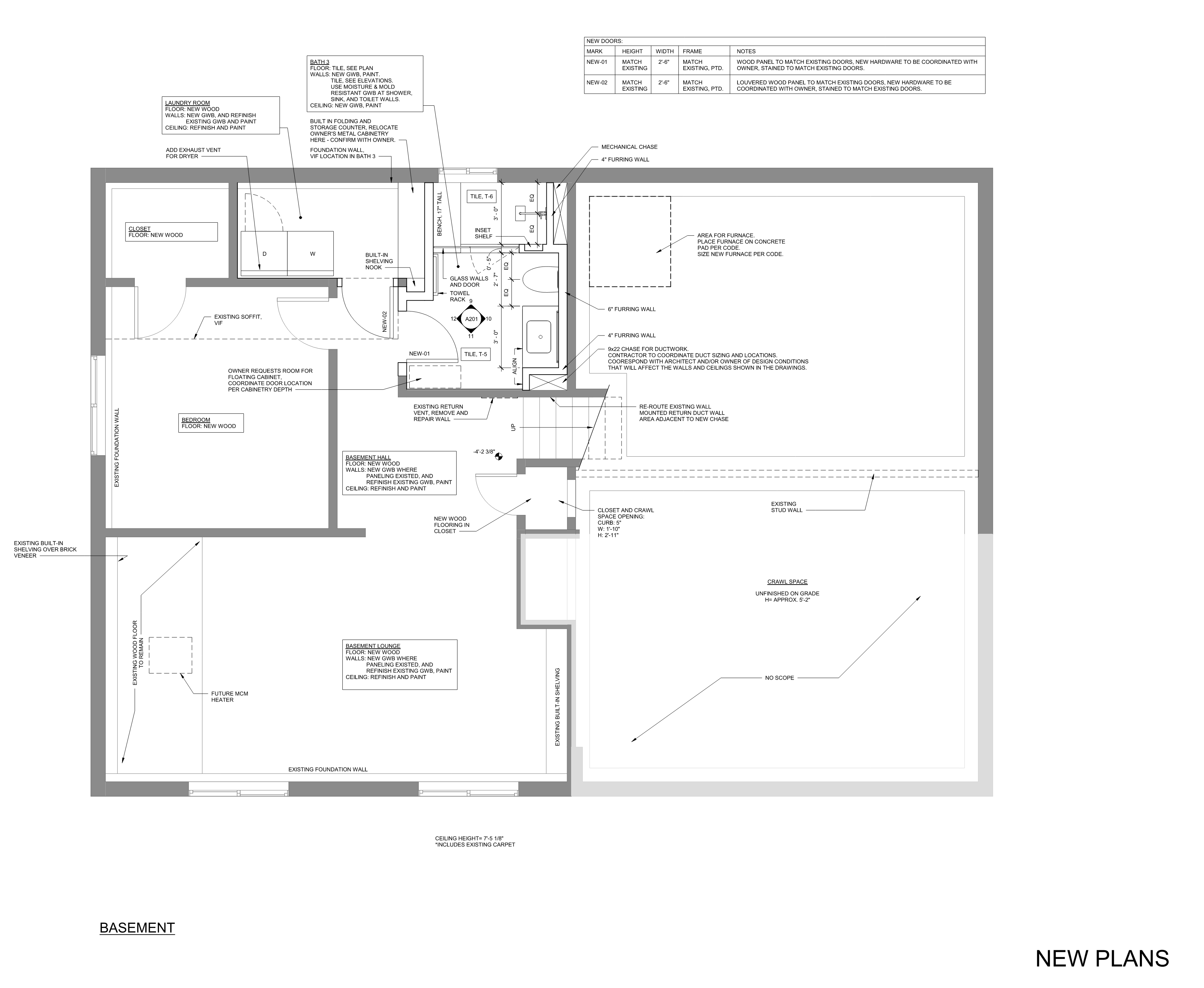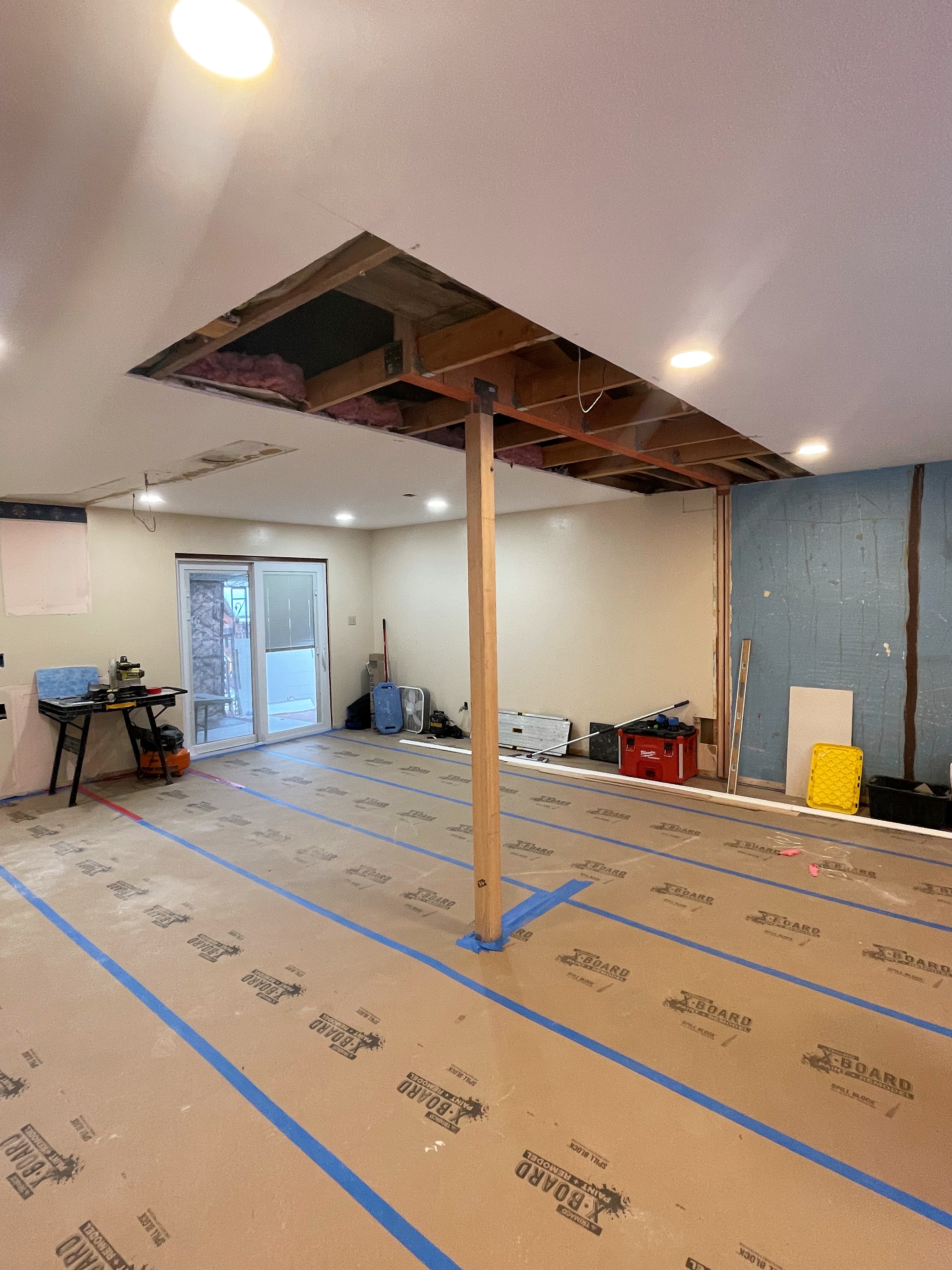 SURVEY DRAWINGS SAMPLE_HOUSE No. 3
In addition to our full service architecture, we engage with award winning residential architects and conduct building surveys for both interior and exterior conditions. Attention to detail is key for these projects as many of them are situated in Historic Landmark Districts. We draw the conditions in 2D, and 3D if needed. Zoning analyses and allowable bulk envelope diagrams are also part of the service. The homes then undergo extensive modernizations, additions and renovations. Each house is unique.
We've also drawn numerous existing condition plans and models for forensic architecture projects that are in litigation.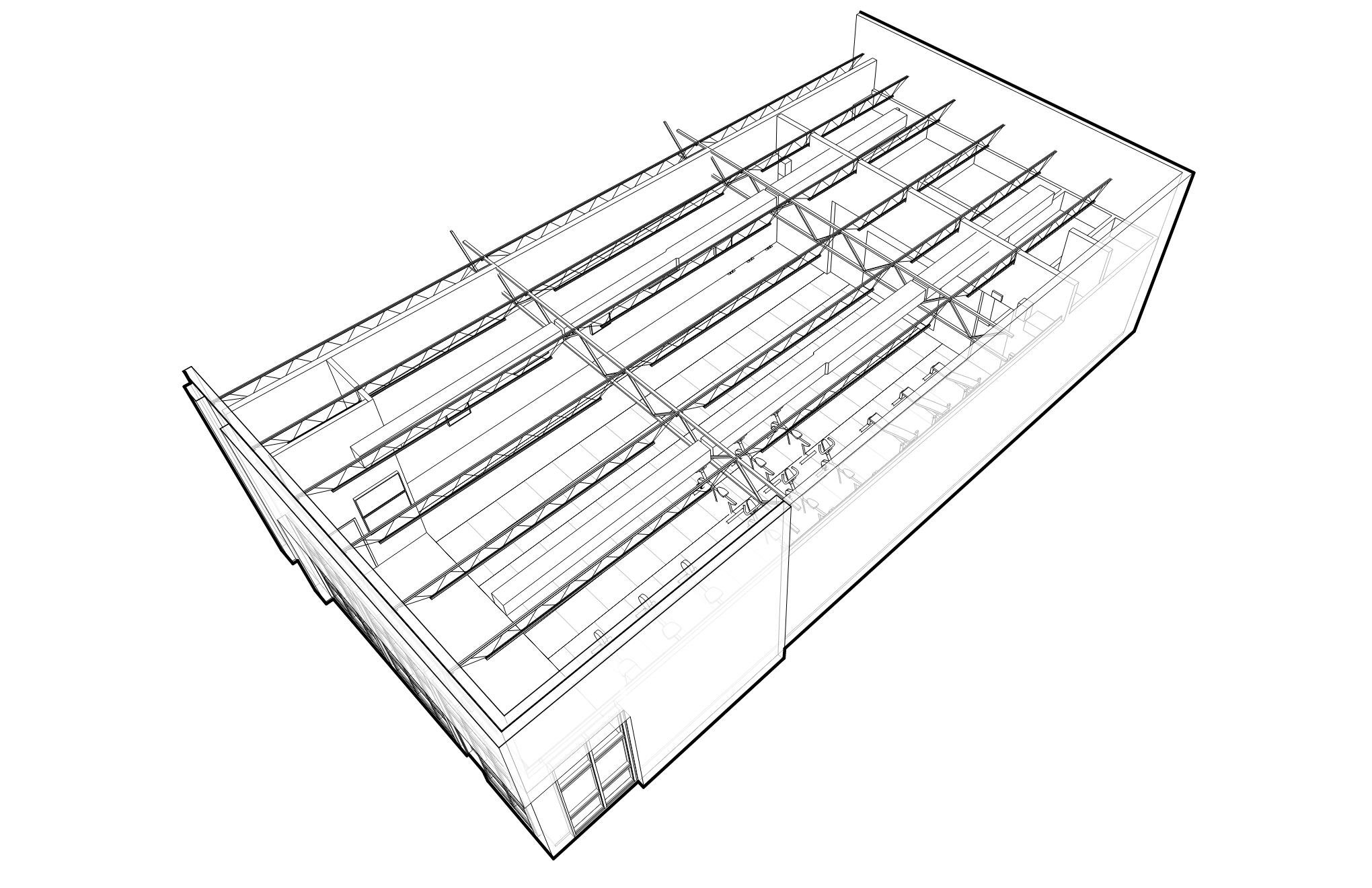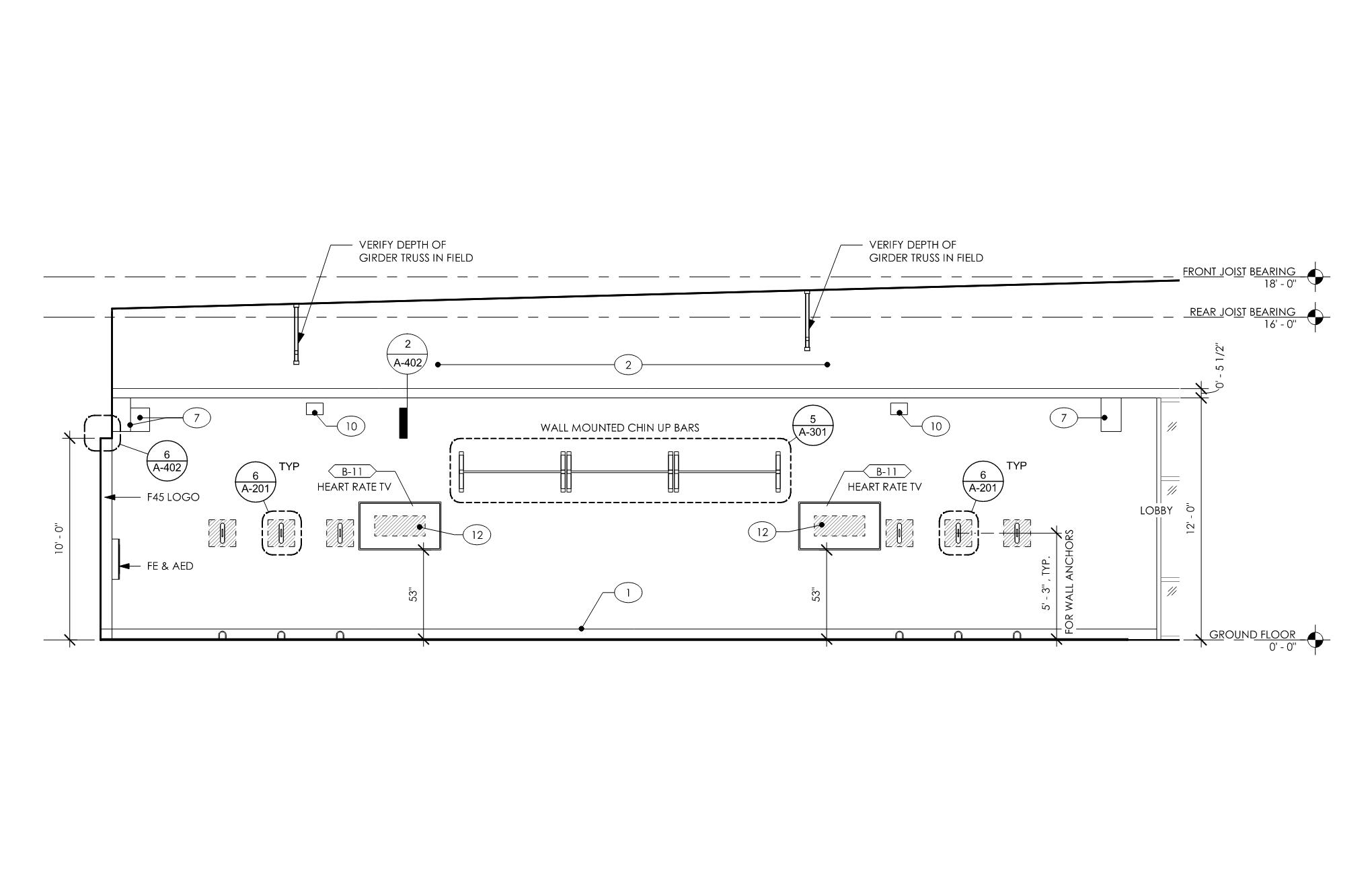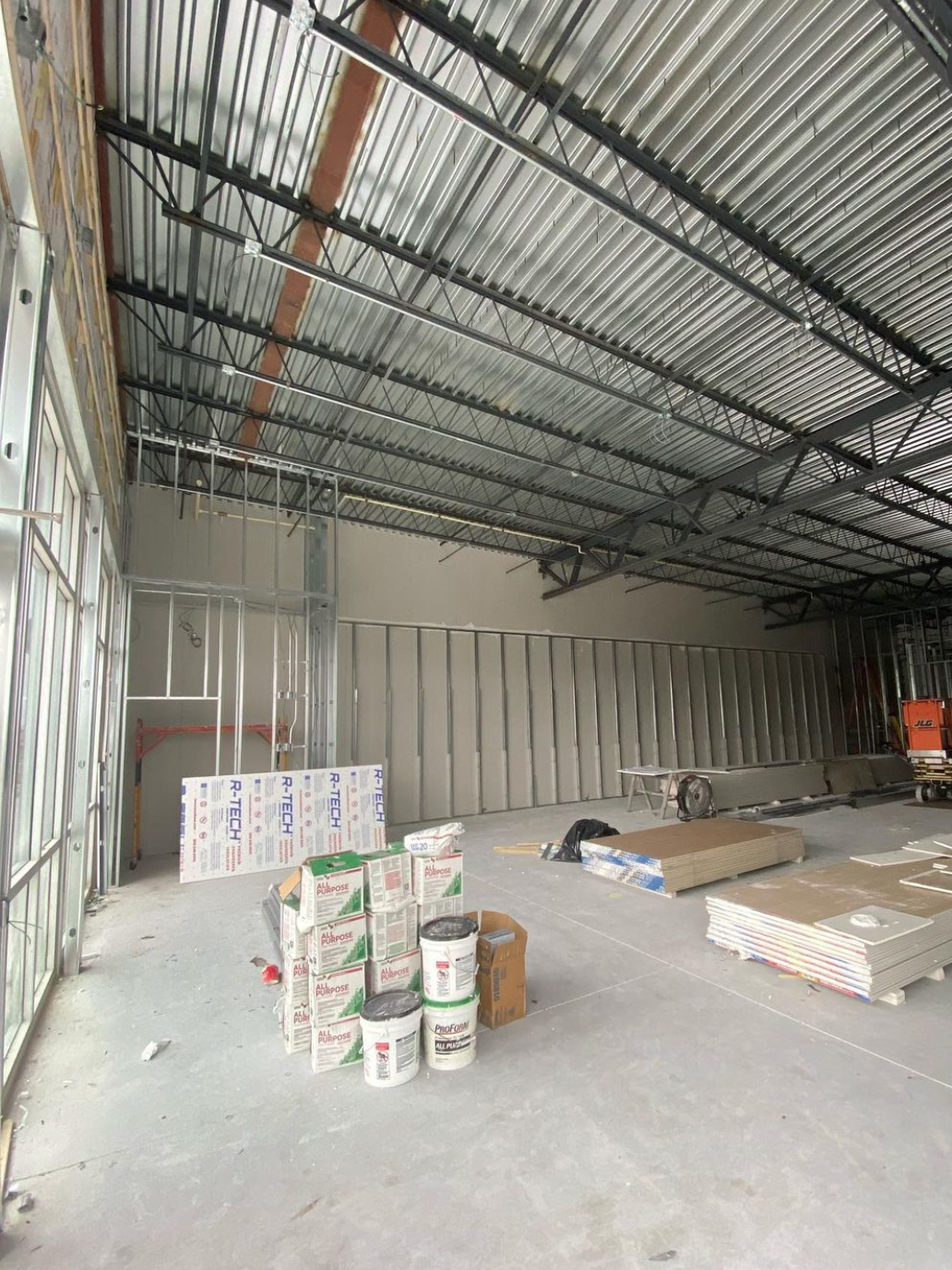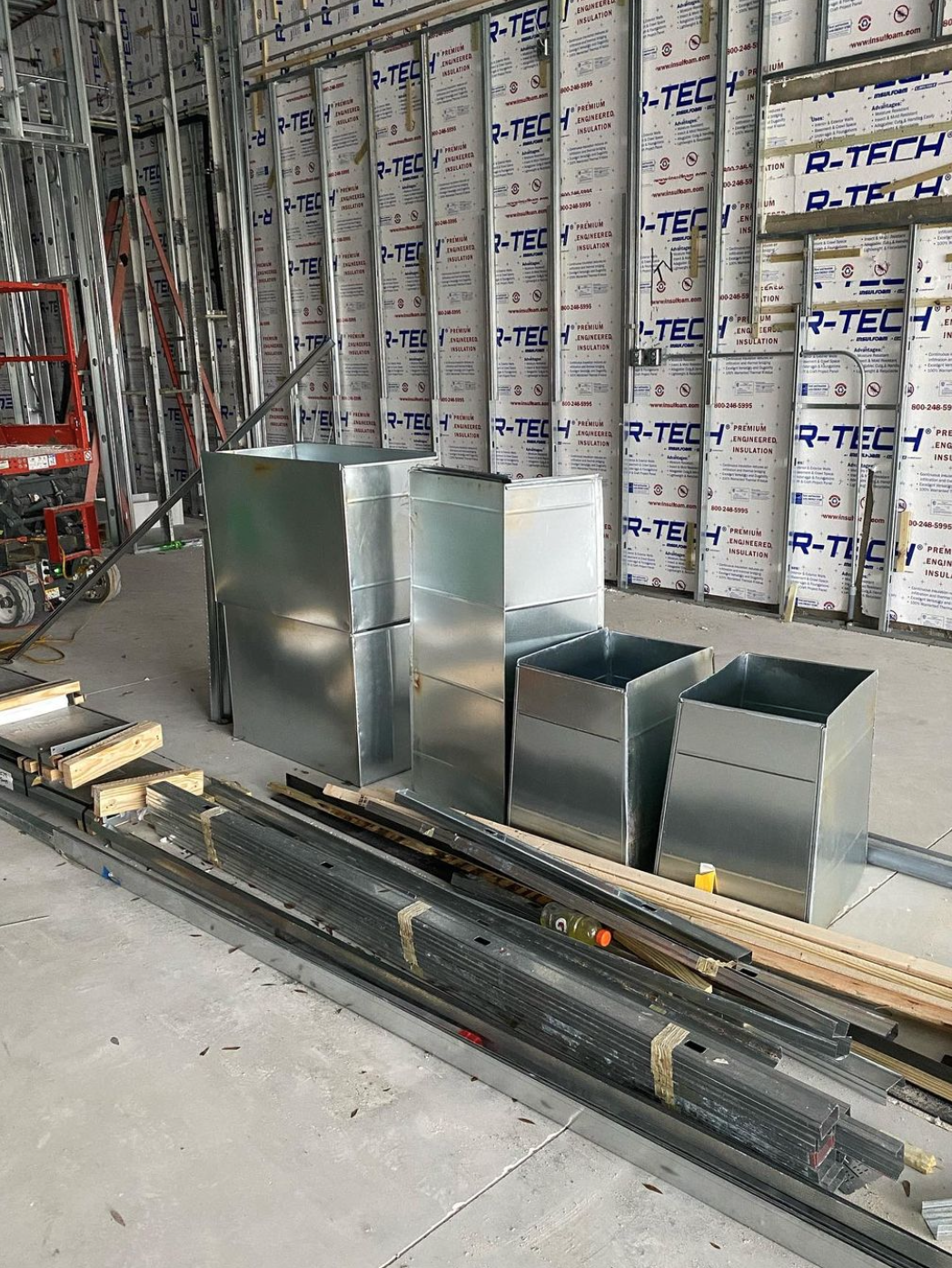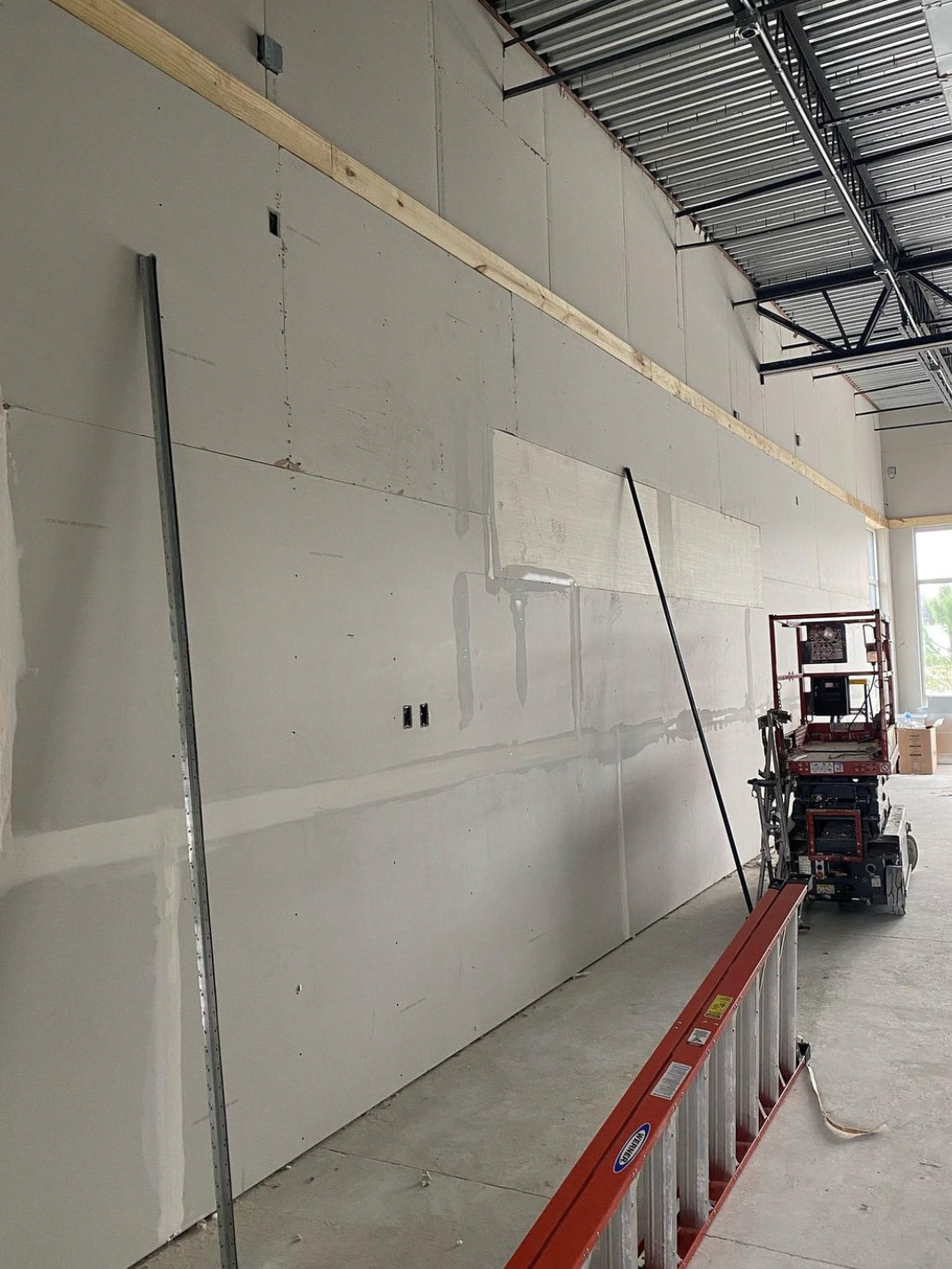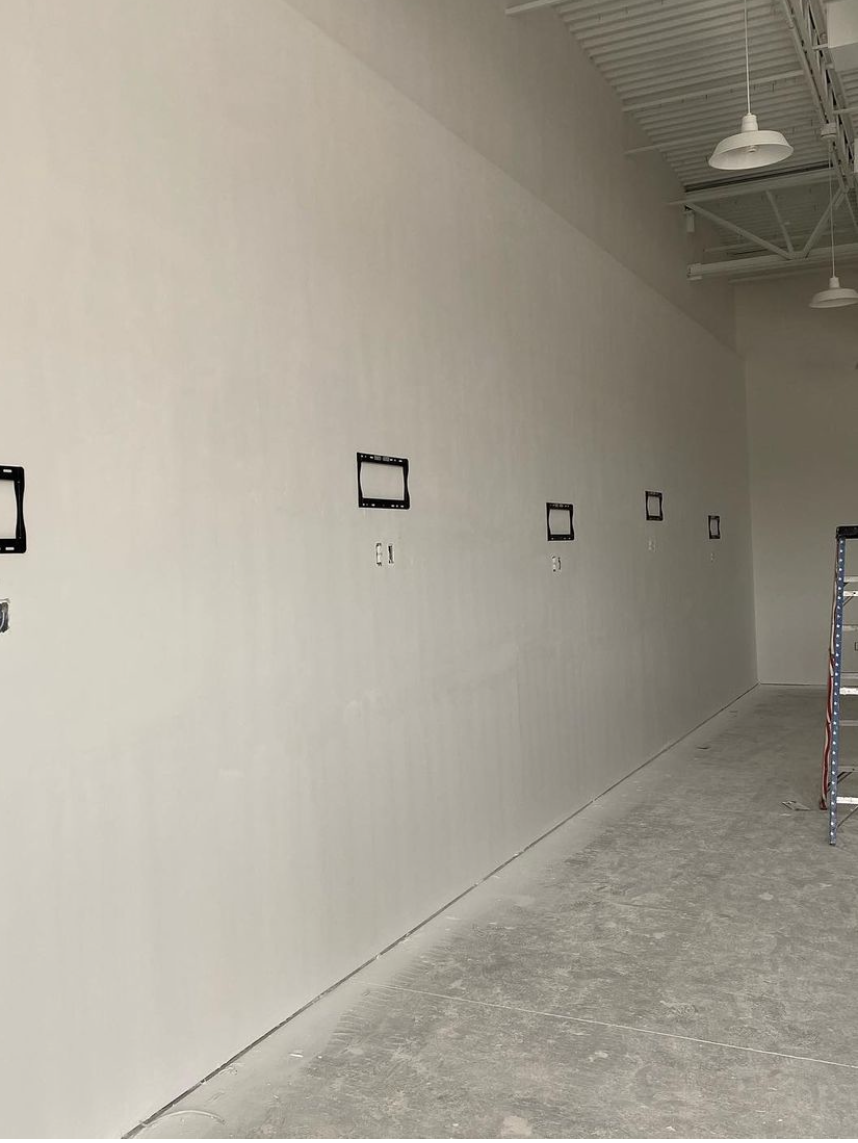 F45 GYM FITOUT
YEAR
2021
SIZE
2,745 SF
STATUS
Built in 2022
LOCATION
Tampa, Florida
TEAM
In collaboration with HC Architects (A.O.R.)
TYPE
Gym Fit-Out
This is a retail space fit-out for the exciting and minimalist gym franchise F45.
This one!
We added a new concrete floor plus a fire rated demising wall in the vacant and raw big box space. Following franchise guidelines, we organized the gym in a linear fashion. Easy to understand, and ready to break a sweat in.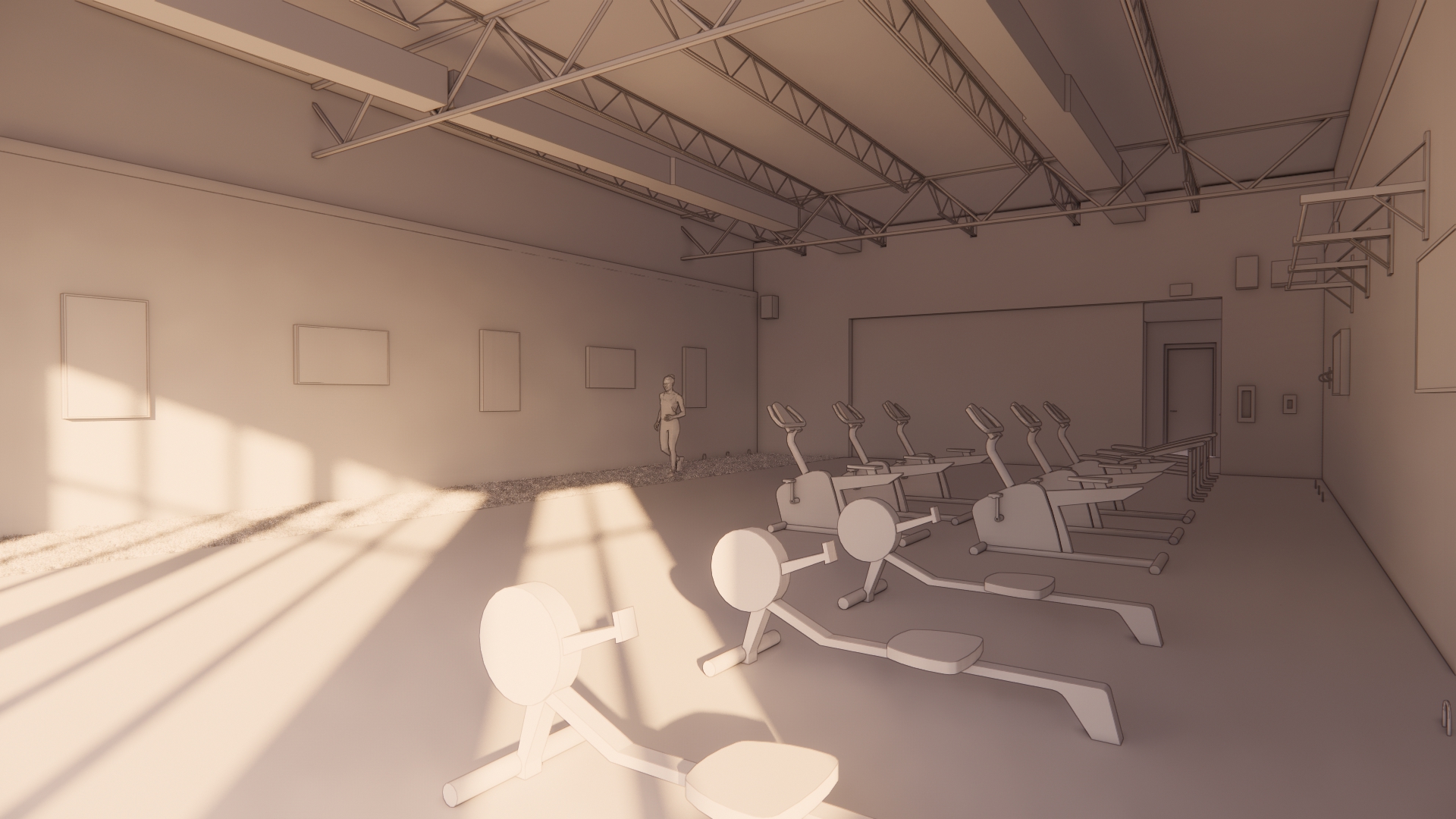 ---
DENVER, COLORADO | ESTABLISHED 2021 | © 2023 STUDIO GHIELMETTI LLC